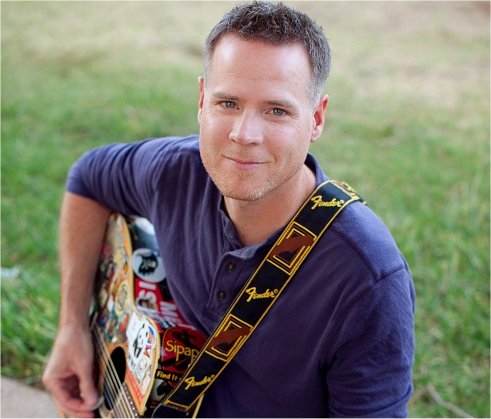 Andy Mason is a veteran musician who has performed well over 1,000
concerts in the last 10 years. Andy's musical journey began by busking at the
Pike Place Market in Seattle, WA. From Seattle, Andy moved to New Mexico
and began performing as a solo artist and in various duos at local clubs, festivals
and parties. When the regional classic rock/country cover band The Fun Brothers
was looking for a new singer Andy was a natural fit. Andy's versatile vocal style
combined with the incredible guitar playing of Kenny Milton and Johnny Mulhair,
the steady bass of LD Phillips and the metronome like drums of Brad Billingsly was a
deadly cocktail that led to much success for the band. While the Fun Brothers were in full
swing, Andy began to perform for children in schools and libraries throughout New Mexico
and Texas and with the help of the release of his first children's album, 2007's "Everybody
Likes Pizza", Andy's career as a children's musician took off. 2013 finds Andy as a very
occasional performer with the Fun Brothers, and a full-time performer for children. With three
studio albums for kids, a DVD of kids music videos and a touring schedule that takes him all
over the world including most recently to New Zealand, Andy is well established in the world
of children's music. Recent television appearances on PBS Kids and Good Morning
New Mexico have only served to underline Andy's reputation as an excellent, sought
after performer for children. Andy is currently gearing up for the 2013 summer reading
program tour which will consist of 50 plus gigs and take him all the way to Alaska. Andy
is also working on two brand new original children's book/music projects due for release in
2013. Finally, Andy has been busy in the studio working on his fourth original children's
album and also recording another album of children's music entirely in Spanish,
both due for release in 2014.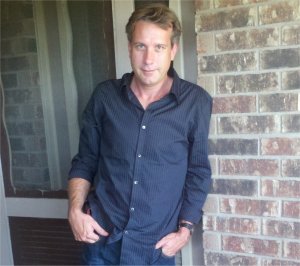 I was also born in Illinois and, as fate would have it, attended a Catholic
grade school. The son of two school teachers, I had my share of
education in the home. Music has always been big in my life. My first
real exposure to playing live was performing "I Can't Smile Without You" live
in front of the Waterloo Catholic School. (Hey, It was popular back then!!!)

Thanks to Barb Boedges in Waterloo!!!!

I was introduced to the guitar in 1991 from Jim Snow, a military weather forecaster
who worked at the base of the control tower. I was fascinated with his passion for music,
and his ability to play along with RUSH on the stereo. Just as he left, almost to
the day, I met Andy Mason in an English class in Clovis. A fellow Beatles madman,
the creativity flowed like a waterfall during songwriting sessions in a clubhouse
in Clovis, New Mexico. Those early days shaped our current sound.

The term "Fast Time Constant (FTC)" is a precipitation filter on Air Traffic Control
RADAR scopes which also filters false echoes such as birds and trees, and helps to
display accurate aircraft targets.



Nearly a dozen talented engineers and musicians are part of the Fast Time Constant
sound. Engineer Tommy Carlyle in Wichita, Kansas is a major gear, who has propelled
FTC to the next level. He wrote and recorded all of the keyboard and string parts
on every song from FOR LEASE, and the upcoming album. FTC owes him a lot.

FTC has been writing songs and performing since 1992 when Josh and Andy met
in an English class in Clovis, New Mexico. From the shed behind Joshua's first
house in Clovis, New Mexico, Josh and Andy began writing music between heated
games of RISK. Based on a mutual love for bands like The Beatles, Queen, ELO,
Alan Parsons, and Crosby Stills and Nash, we discovered that our voices blended
very well. Andy holds the melody while Josh provides the vital harmony that makes
the sound so sweet.

Since these humble beginnings, we have had the pleasure of performing the Kansas
and Oklahoma State Fairs, The Pike Place Market in Seattle, WA, and scores
of other venues across the country. FTC landed a big break when Joshua's ex-wife
found a random engineers number out of the phone book, and FTC began to
work with Tommy Carlyle in Wichita, Kansas. He was instumental in the development
of the FTC sound back in 2004. We would not be where we are without him.

The years have flown since those early days of FTC... We are back in the studio
working on the new CD and gradually building on the accomplishments of the last
few years.

The Clubhouse/Shed where all of this began in Clovis NM, is now a doghouse.

Thanks for coming along for the ride and for sharing our passion for music.

Teach Peace, Andy and Joshua